As a loved one ages, there are unique challenges to managing well being. Unfortunately, as they become more physically frail, elders are also more likely to fall victim to fraud and even suffer food or housing insecurity. Luckily, there are programs and laws designed to support and protect elders.
In my work with elders and families, I focus on securing benefits and taking advantage of protections available under the law. Here are just a few of the ways that we assist our clients:
Plan, apply, and qualify for Medi-Cal benefits.
Establish Medi-Cal trusts when appropriate.
Vigorously pursue cases of nursing home abuse.
Use Collaborative Law strategies to resolve disputes and cost-effectively create the best outcome.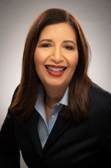 For most of these services, we begin with a consultation directly with me (we charge for Medi-Cal consults). There is no obligation to work with us. We sincerely want to help you understand the benefits and protections available to you and your loved one.
Ivette Santaella
Estate Planning and Elder Law Attorney