Harneet Dhaliwal
Law Clerk
T: (888) 698-3951
F: (925) 831-4841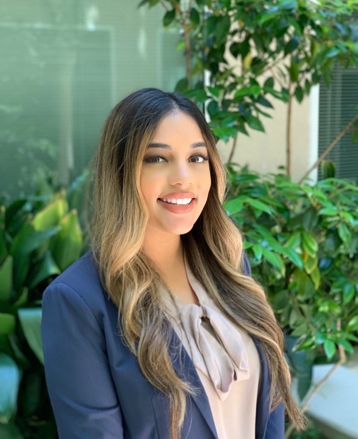 Harneet Dhaliwal joined the firm as a law clerk. She previously worked for the applicant side for workers comp claims, criminal law, and business immigration. Her current focus is in the estate planning area where she enjoys assisting in drafting trusts, trust administration, and probate litigation.
During law school, Harneet participated in The Willem C. Vis International Commercial Arbitration Moot competition which attracts more than 300 schools from around the world to compete in Vienna and Hong Kong. Harneet's team finished in the final 30 teams in the tournament out of about 300 teams total. During this time, Harneet became a certified mediator in the state of Arizona, completing over 150 hours of mediation training. Furthermore, Harneet received a Merit Scholarship, founded the South Asian Student Association, became President of the Middle Eastern Law Student Association, and treasurer of the Gay Alliance organization on campus.
Harneet received a B.A in Political Science with a Concentration in Middle Eastern Politics and a B.A. in Continental Philosophy. Before earning her undergrad degrees, she became President of the Political Science Honors Society, Secretary of her schools Indian Student Association, President of College Democrats, Founder of Vox voices for Planned Parenthood, and Founder of the Amnesty International Student chapter. Additionally, she participated in Model United Nations, and the Arab League competitions.
In her spare time, Harneet enjoys spending time with her French bulldog (furbaby) Haan, and her husband.